Jimmy has been donating food EVERY WEEK to various hospitals since the COVID-19 Pandemic surfaced, and he will continue to support all hospitals and community individuals who are in need during the crisis!
Jimmy continues to volunteer and contribute to the community in anyway he can during the COVID-19 crisis, including donating masks and food to hospitals around Montreal.
For the past few months, Jimmy and his restaurant Wok Cafe has been donating food to the Lakshore Hospital, and will continue to do so every Sunday to support the essential workers at the front line.
Jimmy posted on Facebook:
Our Families, our WOK CAFE restaurant 2nd week providing good hot food donated to West Island Lakeshore hospital.

All the owners Susan Chan, Mary Chan, Linda Fong, the staffs and chefs from our West Island DDO Wok Cafe restaurant want to thank all the health professionals, doctors, nurses and all medical staffs who are working days and nights risking your lives on the front line taking care of our community. saving lives.

We want to show our warm appreciation by providing all of you with our best hot foods to fill your need.

We will provide lunch/supper boxes every Sunday with the best food to all of you until our lives are back to our daily normal lives.

Again!
We thank you for your hardships, your tireless dedication to support and help our community!
Your love and care!
You do so much to keep us safe, we thank you for all that you do!

Wok Café DDO is located at:
3510 boul. Des Sources, Dollard-des-Ormeaux
514-683-8883
"www.wokcafe.ca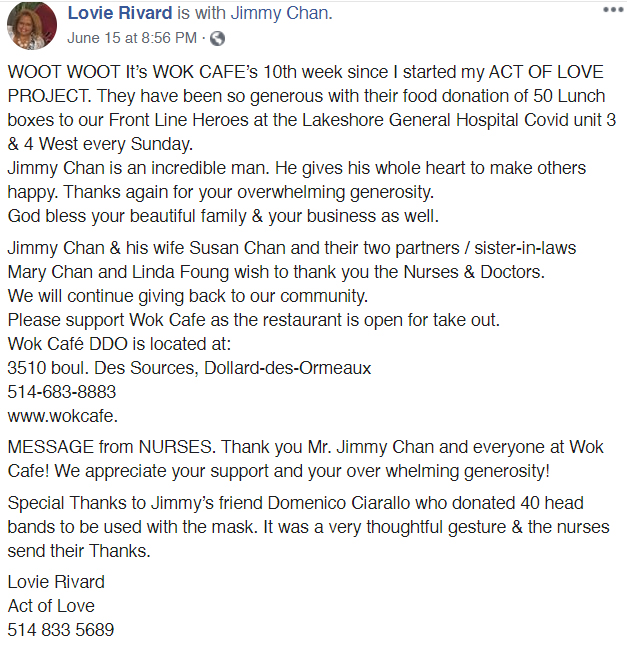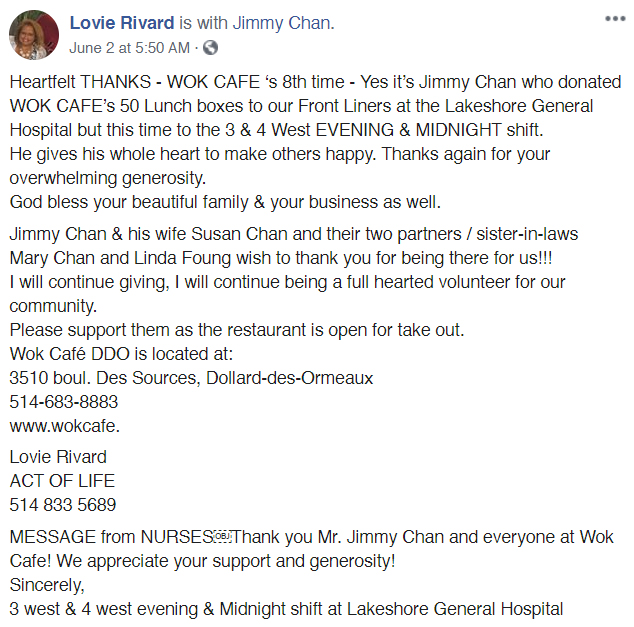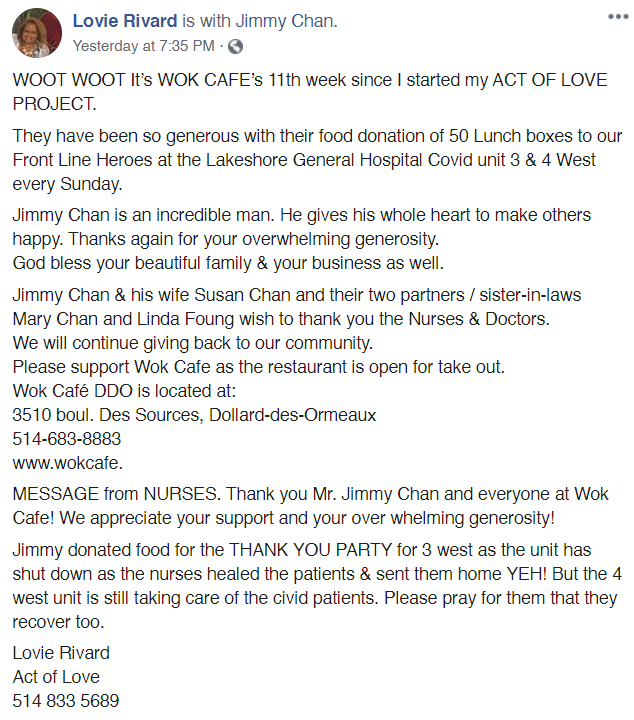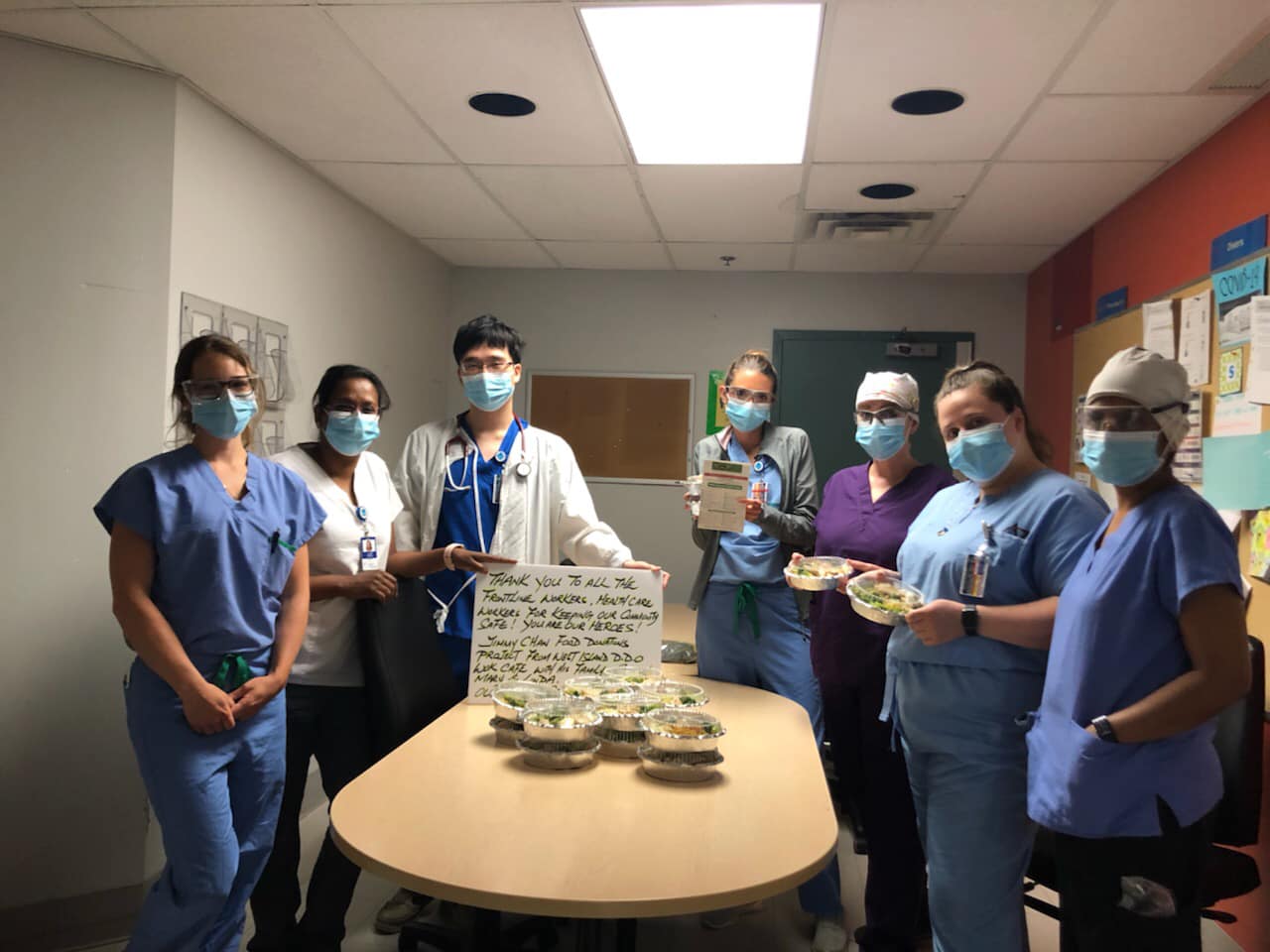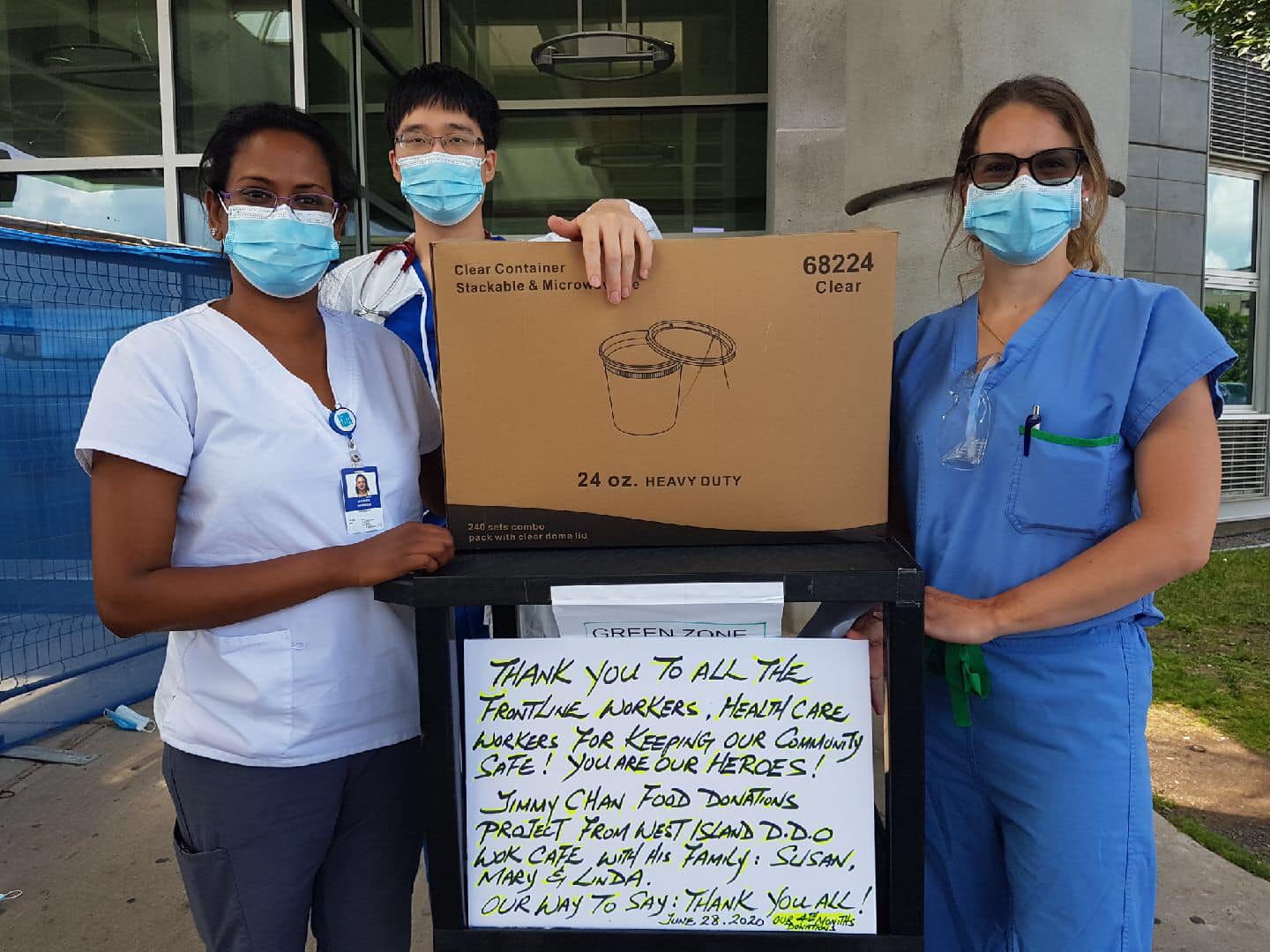 Jimmy has been donating food to various other hospitals as well anyone else in the community who is in need. Jimmy's efforts have been well received on facebook, as reflected in the comments: