Jimmy's life mission has always been to help others no matter what. As a full-hearted volunteer, Jimmy is always donating time and resources to support his friends and community.
Jimmy posted on Facebook today one of his contributions to the community:
I have learned our good friend got COVID-19. He has to stay in the hospital, and his wife has been alone in quarantine at home for two weeks. I called her every second day to see if she is okay and today she said she ran out of food, so I brought her food from our Wok Cafe restaurant to her apartment, but I had a problem. I didn't want to go in to her building because of social distance, and she cannot come outside to receive food!
Ahhhh……there always a solution! See the pictures. That's how I delivered the food to her.
At this moment the people on the street all stop and watch, it was overwhelming… people were cheering, clapping their hands while she was pulling up her food to the balcony. That's amazing…we beat COVID-19 anyway we can!!!

I will deliver food to anyone who is in need. This is a great cause I enjoy and love to contribute and help others. It is very rewarding when I see people happy.

I am a full-hearted volunteer!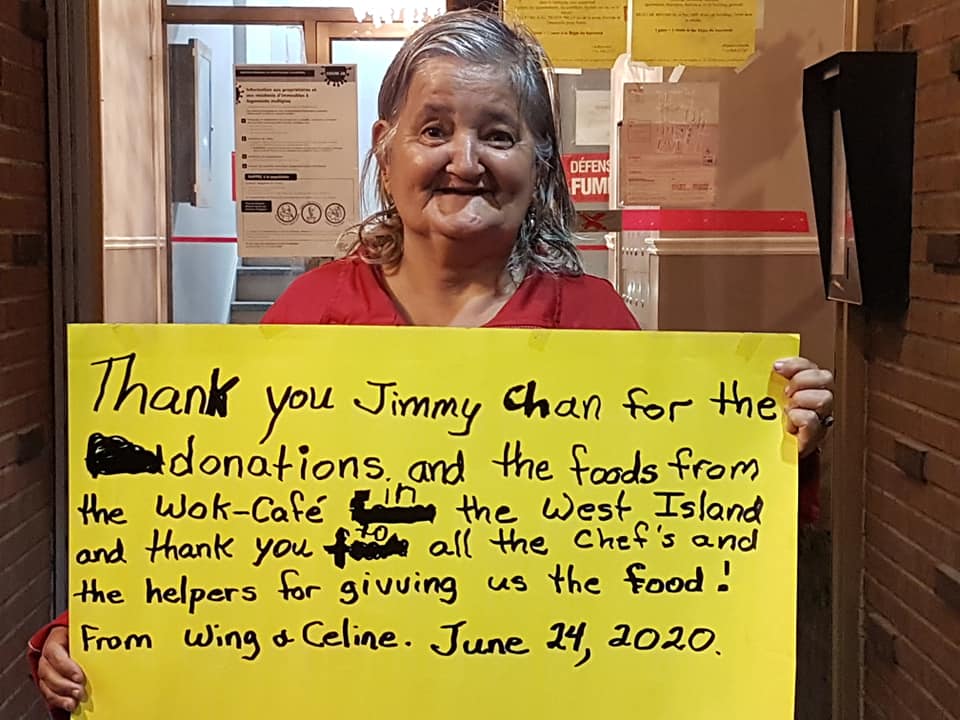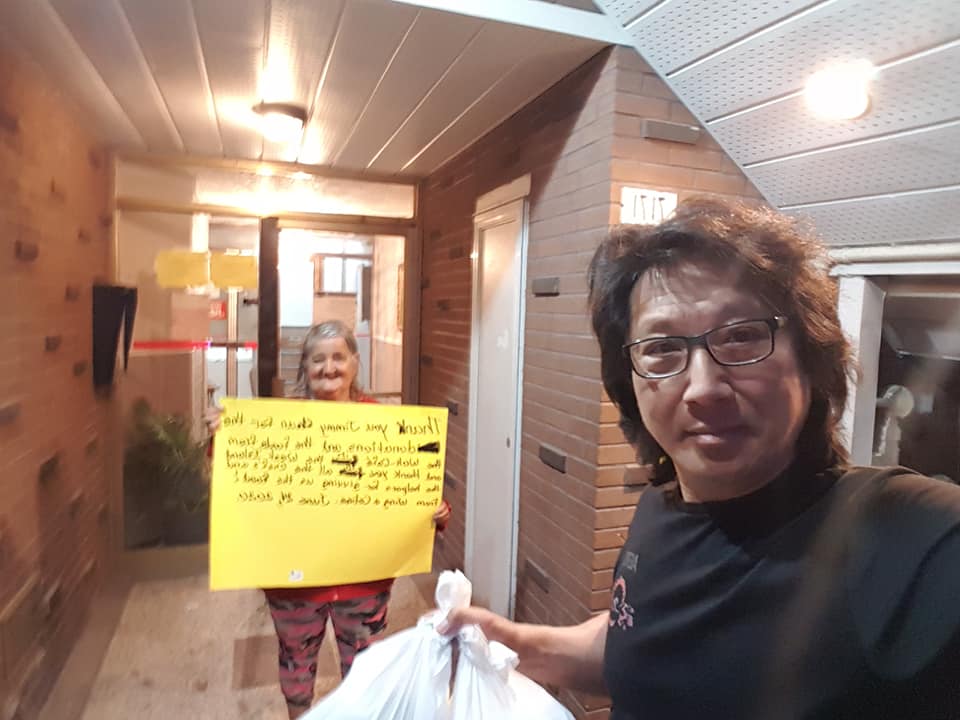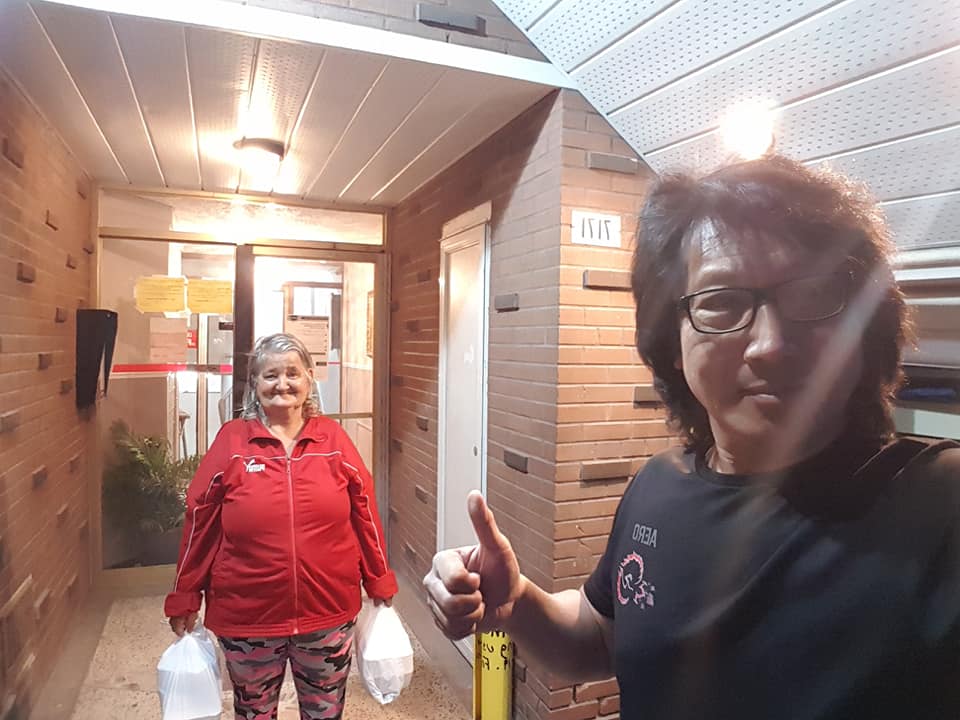 The community on facbeook expressed their gratitude towards Jimmy's generosity and humanitarianism:

UPDATE: Jimmy continues to donate food to individuals EVERY WEEK to support them during these trying times!
Celine and Wing regularly request Jimmy to send food over due to financial issues they are facing due to COVID-19. Jimmy is always willing to help!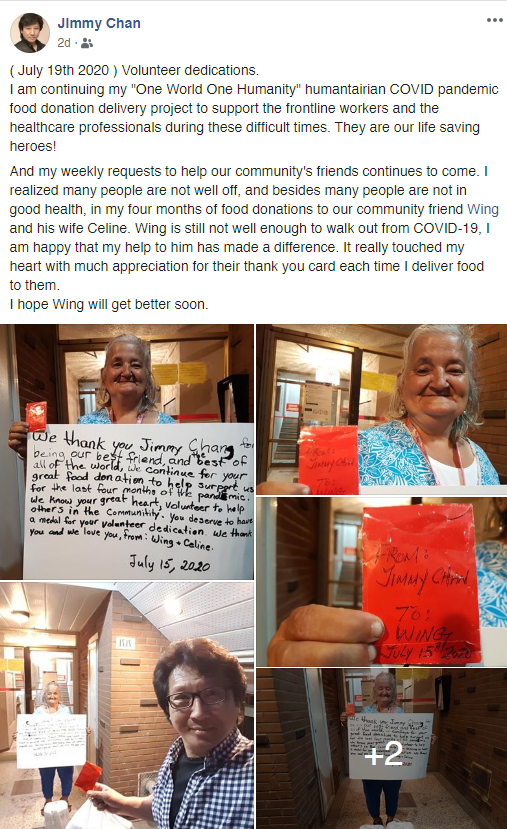 Again, the community proudly recognizes Jimmy's volunteer efforts to help individuals who are in need during these trying times, as reflected in the Facebook comments: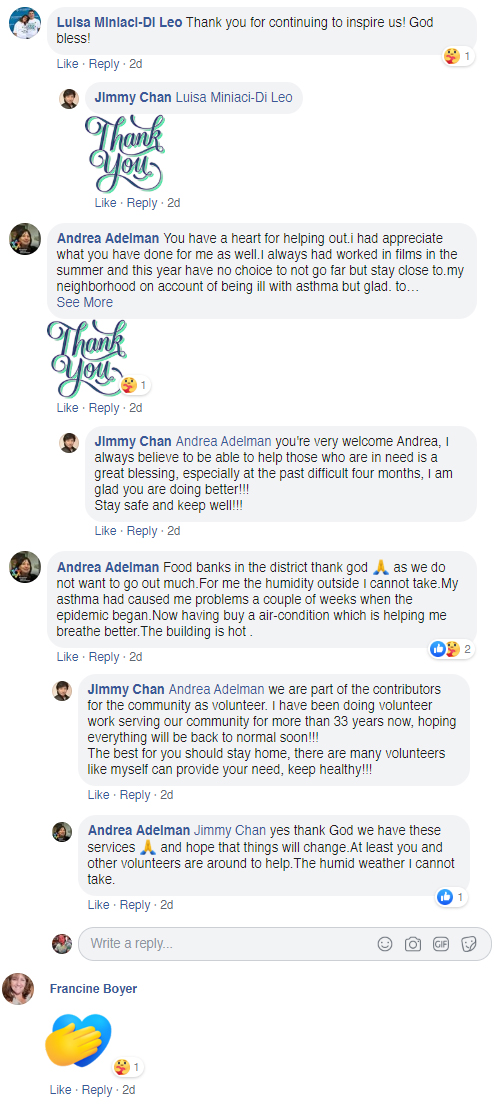 The City Is Opening Up, But People Are Still Suffering. Jimmy Continues To Answer Their Plights!
Even with the city opening up, Jimmy understands that people are still suffering financially as a result of COVID-19. Because of this, Jimmy is continuing to donate food to hospitals and individuals in the community who are still in need.

Jimmy continues to buy food for community individuals are are still in need of help and support!